Survey for Lake Lenore Co-op Farmer Members
Actions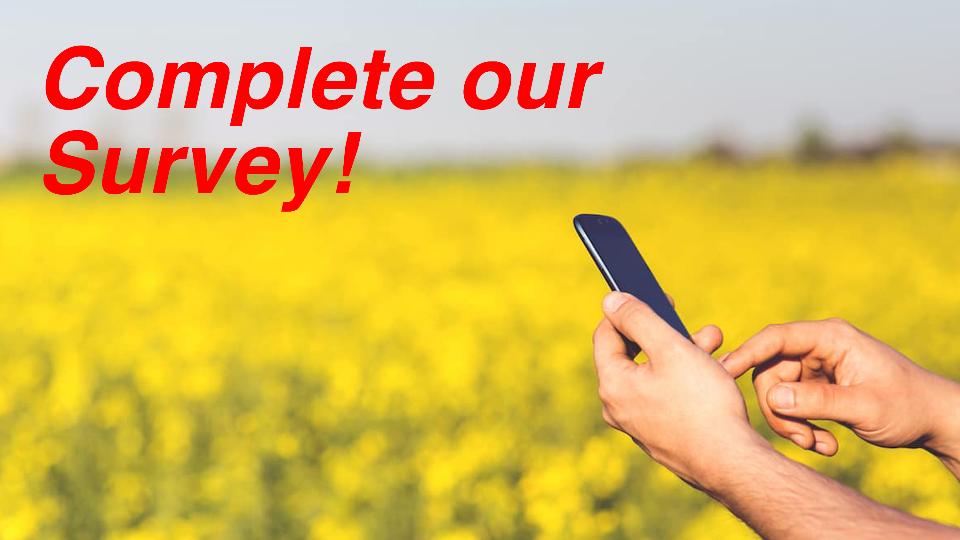 Survey for Lake Lenore Co-op Farmer Members
July 19, 2023
Lake Lenore Co-op has long been a partner to the farming community, providing the products and services our members need to help their farms thrive.

While we work hard to provide our farm customers with the highest quality products, the best advice and excellent service, we know there is always room for improvement.

That's why we are asking for help.

We invite our farm customers to complete a survey designed to gather insights about what we do well and where we can do better. The survey should take no more than 15 minutes to complete.

CLICK HERE: https://survey.alchemer-ca.com/s3/50193141/Farm-CX-2023 to complete the survey.

On behalf of the entire team at Lake Lenore Co-op, thank you for your help. Understanding your farm and meeting your farming needs is a top priority for our team.